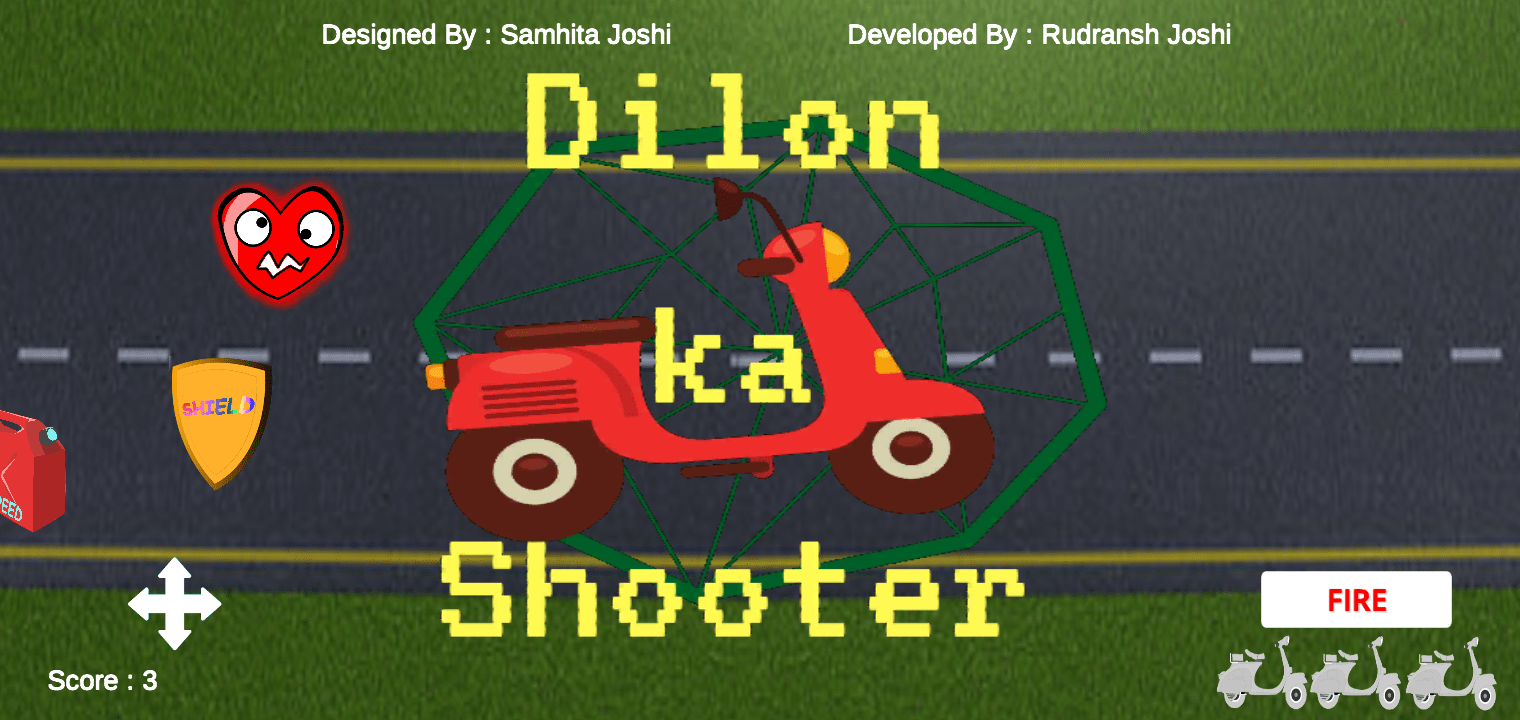 Dilon Ka Shooter
Developed by: Rudransh Joshi
Designed by: Samhita Joshi
Disclaimer and Info: (1) We are not, by any means, affiliated to or endorsed by Dhinchack Pooja. (2) This is the official download page for our game, Dilon Ka Shooter. It is not yet, officially, available on any of the app stores.
Macintosh and Linux users can play DKS by using an emulator. Linux users: Try using WINE to emulate Windows Environment.
PC & WebGL
As soon as the game loads and you land on the main menu, press SpaceBar to start the game.
Left Arrow / A ---> Move Backwards
Right Arrow / D ---> Move Forwards
Up Arrow / W ---> Move Upwards
Down Arrow / S ---> Move Downwads
SpaceBar ---> Shoot Bullets
Left Mouse Click ---> Shoot Bullets
Alt + F4 ---> Close the Game/Exit
Android
While on main menu, press Fire button to start the game.
Controller ---> Moves Player
Fire Button. ---> Shoots Bullets